How To Clean/Restore the BOOST midsole of your ADIDAS Ultra Boost / NMD Sneakers
Posted by FARHAN ZAINI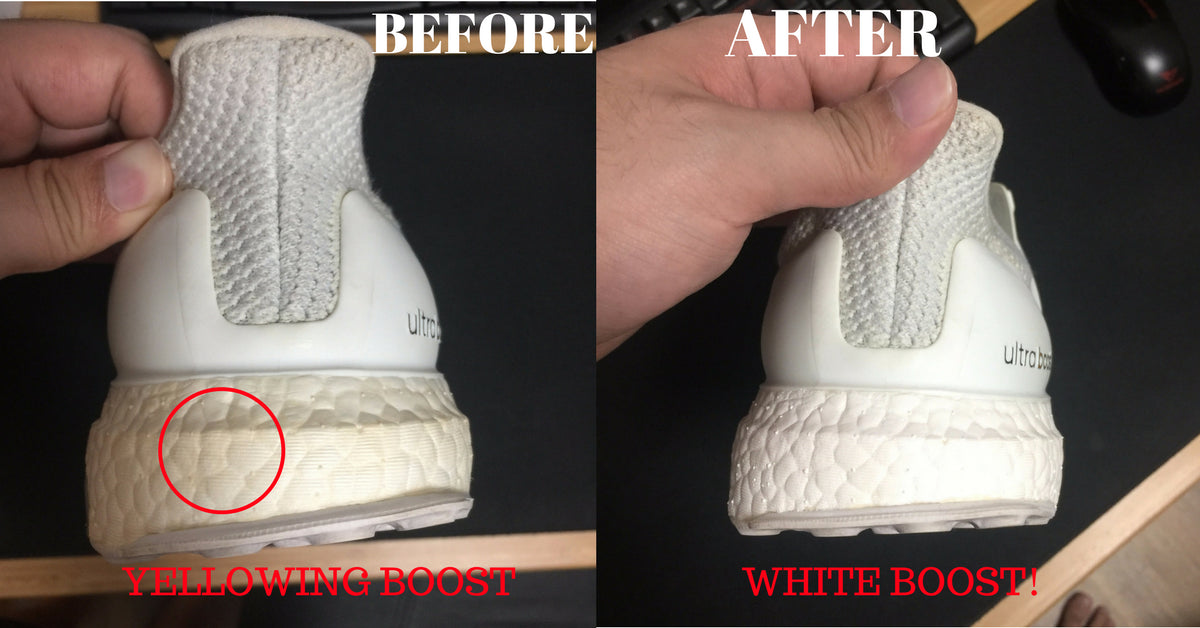 Join our Group and visit us at Slickieslaces.com for the largest Ultra Boost/NMD Laces collection.
How To Clean/Restore the BOOST midsole of your ADIDAS Ultra Boost / NMD Sneakers
Basically, a yellow BOOST is a natural occurrence and no matter how hard you try or clean, it WILL happen sooner or later. You can only delay it but you cannot stop it. Deoxidizing agents are a good way to solve this issue for the first few months, but it will return again, and after that, no matter how many times you apply the oxidizing solution, portions of the BOOST will always remain yellow.
Then the question is, how do we turn from YELLOW to WHITE? Easy, all you have to them is paint them over.
Click HERE for more details on SNEAKERGUARD Midsole Pen
SNEAKERGUARD's Midsole Pen Marker allows you to paint your BOOST midsole without the need of a pot of paint, or messy brushes. The Midsole Pen is easy to use and works just as effectively.
SNEAKERGUARD Midsole Paint Marker is formulated specially to treat and restore yellowing BOOST midsoles, back to life using specialised paint.
Acrylic Based Permanent Paint, commonly used by professionals in sneaker customisation.
Water Proof and Durable
Flexible 
Natural matte finishing 
Easy to apply as it is in pen form
Pump Actions system for optimum flow control
Good for many pairs.
Cheapest in the market without compromising on quality

It is important that you do not just use any white marker to paint over, as the wrong kind of paint/ink would permanently ruin your BOOST material. Instead, use an Acrylic Based Permanent paint. Use the link below to purchase the midsole pen.
Check out the collection of BOOST / NMD Shoelaces Slickieslaces have to offer!
Visit us at www.slickieslaces.com Singapore's and South East Asia's Premier Brand of Shoe Laces. If you have any other ideas on matching colors and would like to recommend some other laces, feel free to drop me an email. Join our Facebook Group (BOOST SG) for a community of laceswap lovers!
Collection 2019
Sale 70% Off
Title for image