Posted by FARHAN ZAINI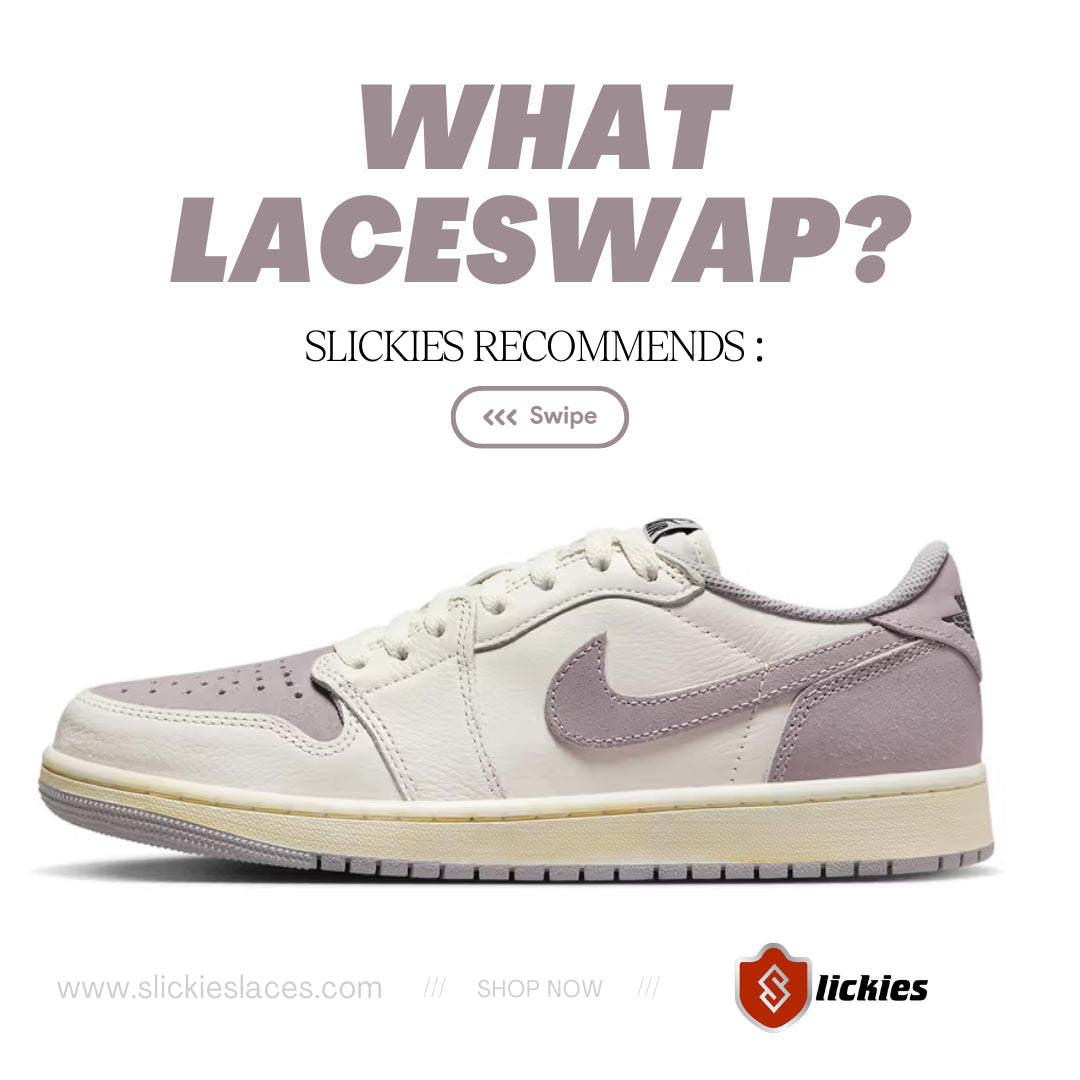 NIKE Air Jordan 1 Low Atmosphere Grey : Where to buy the best laces? | Slickieslaces BROWSE OUR AIR JORDAN 1 LACES collection here. The Atmosphere Grey reminds me of the Jordan 1 Low Neutral Grey that came out a few years back except that those came with a lighter grey shade and also a white colored midsole. Coincidentally, I aged the Neutral Grey lows to have sail colored midsoles which is exactly what the Atmosphere Grey lows have right now. If you are looking for a laceswap, I highly recomemend swapping out the white/sail colored laces on the shoe,...
Posted by FARHAN ZAINI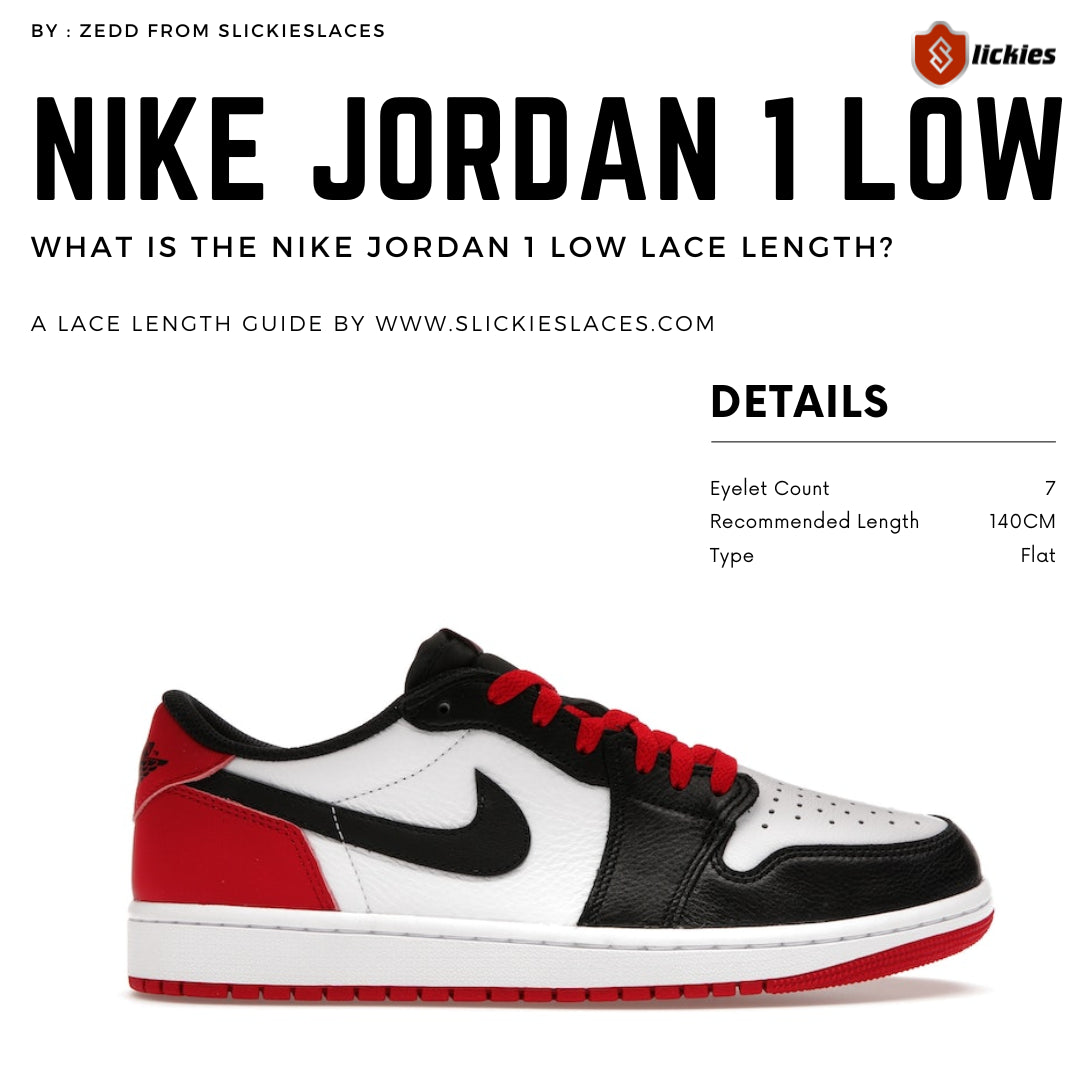 Jordan 1 Low Lace Length : Slickieslaces CLICK HERE TO BUY AIR JORDAN 1 LACES The Jordan 1 Low has grown to be a force to be reckoned with in 2023, holding its own against the more popular NIKE sneaker models such as Dunk Lows, Jordan 1 High and Jordan 4s. This is especially proven with the latest Retro OG Black Toe Jordan 1 Low release in August 2023, with it being sold out quick and commanding a healthy resale price in the market. We bought a pair of our own and measured the stock laces of the Air Jordan...